If you want classical music for your ceremony, here are a few ideas:
To welcome the guests, we often play baroque or romantic music.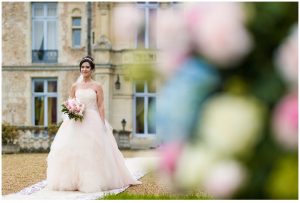 Our recommendation is to choose music with rhythm, the music during this part of your wedding ceremony must be more lively than the music of the bride entrance, to make a difference and lead to a moving bride entrance.
While the guests are welcomed, you want to introduce movement and atmosphere. You want your guests to be in the mood for the wedding with music inviting them to be at one with the upcoming ceremony, whether religious or secular.
The music for the pre-ceremony  must set the tone for your entrance :
For a bridal entrance on Pachelbel's Canon, we usually play baroque music for the pre-ceremony like Vivaldi, Bach, Purcell, Haendel.
If you wish a delicate and sweet piece like Salut d'Amour d'Elgar for your entrance, we advise Schubert, Schumann, Fauré for the pre-ceremony or baroque music because Baroque music is always a good idea!